Gianluigi, under the Italian sun, introduces us to his online shop,
gmvrecords
, and tells us why he chose to become a record dealer.
Can you introduce yourself, what is your job in the shop?
Hello, I have always had a lot of passion for rock music, particularly appealing to its enormous capacity as a vehicle for cultural communication. Over time my curiosity led me to know and study how, within the various countries of the world, the musical culture was disseminated through the various editions of the records. I realized that in all the countries of the world where Europeans had passed, especially English people, from Africa (Nigeria, Egypt Kenya, South Africa), or even Portuguese people in Angola, to Asia (Singapore or India) vinyl records were printed. But also in the entire Latin American world the record labels of various titles produced records, making major record labels of the real multinationals of the economy. In the second half of the last century, music was the biggest political, cultural and social phenomenon! The musical avant-gardes were to a vanguard socio-political cultural, thought only of punk or beat generation! A way to create consensus but also culture and fun. Even the countries that were outside the western economic forum, yielded to the musical passion, printing vinyl, without authorizations, see for example many former Communist countries, or in Thailand or Malaysia or Taiwan. Well, the search for the various world editions of classic rock records has always fascinated me, an example of how the phenomenon was experienced within each country, so much so that it became my job.
How did you get to own so many records?
When I decided that this would be my job, I placed my collection on the market (about 4000 pieces between records and CDs) and then slowly over time, reinvesting all my profit while I built my current catalog (25 years). Initially only phonographic supports, but slowly, going around for record fairs all over the world, I also integrated it with other types of articles, such as magazines, concert posters and memorabilia in general. In short, everything that could excite me.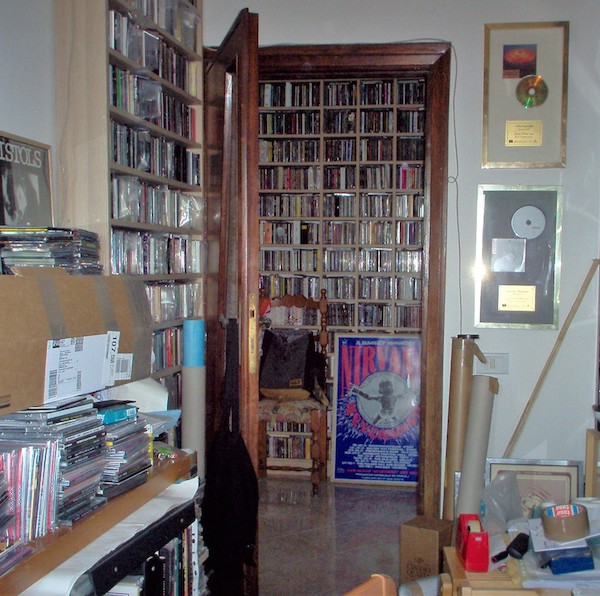 Give us a story as a seller:
After the university ended, I started doing the job for which I had studied: engineering. Soon I realized that this job was not for me. So in the confusion and insecurity of a 25-year-old boy without a penny to invest, I looked for my way. Thank God I found it following my passion. Slowly with a lot of work, and many sacrifices, but also with many satisfactions and thousands of people known around the world, now almost 50 years, I can say I'm satisfied with my choice of freedom '.
What is the main musical genre in your shop?
Rock music, from
Elvis
to the present days. I am especially interested in the great artists and the great cultural movements that this cultural expression has produced! They saved my life!
What about you, what's your favourite music genre?
During the 80s, I was a teenager and
U2
was the musical group to which I had given the task of saving the world. I was not just a fan, I was a devotee!! Then you grow up.... at the moment I am passionate about English and American PUNK and Grunge music! Also concert posters. This figurative artistic expression intrigues me!
How did you get to know us?
For many years my core business online, as well as my personal website www.gmvrecords.com, was selling through E-bay and Gemm.com, an American market place then failed where I lost $ 15,000, serenity and sleepless nights! Looking for another market place, I proposed CDandLP, kind and available, so much that by now using very little ebay, it became my core business for international online sales.
What is it that you like most about CdandLP?
Communication. In life one can also disagree in some situations with our interlocutors, but the important thing is to always have answers and mutual respect. And then all the intermediation work in payments. Whoever does my job knows what I'm talking about. The database is easy to consult ... nice!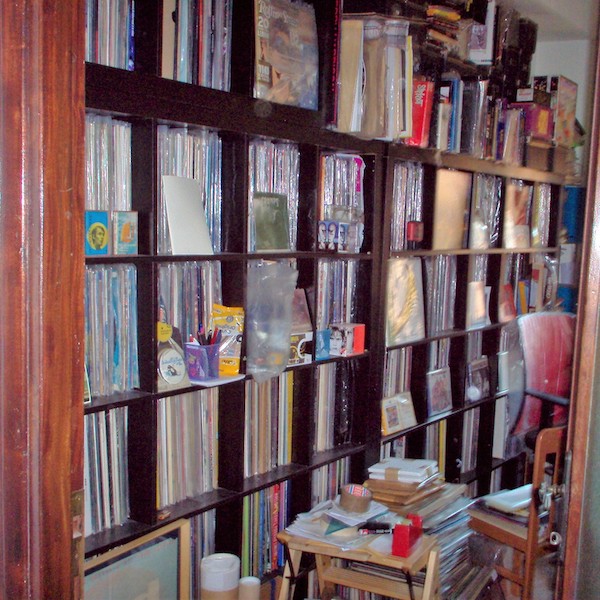 What was your very first vinyl record?
an album of Japanese cartoon songs,
Goldorak
or Mazinga, which my parents gave me when I was a child. Pretty cool!!
According to you, which record within your inventory is the most bizarre, unusual?
Over the years my interests and my musical tastes have changed. At the moment if you were asking me about my favorite rock album, I would answer 'Heroes' by David Bowie. Well I recently bought the
A side printer
of the American edition of the Disco. For an emotional collector like me, an absurd fairy! But I have two children and I cannot keep everything. Well I think it's the most curious and appetizing thing I have for sale now.
When did you start selling with CDandLP?
At the moment I do not remember, have to check on the site .... 'Seller since: 11 - 2013'!! I started more than 5 years ago!! As time passes, we are getting old!
Latina Italy… tell us a bit more about it!
My family and I live in Latina, about 60 km south of Rome. The city is not on the sea but is about 5 km from the coast. The sea is beautiful; places with wonderful beaches like Sabaudia or Sperlonga are not far away. It 's the ideal place to raise children and live peacefully, then if you want a little bit of metropolitan confusion, half an hour by car or train there is ROMA the Caput Mundi! (The Capital of the world) I have no shop and I only receive people by appointment. Only mail order!