Since the beginning of the year we've announced a new project. But what is it, then? Everything is ready now, and it is time to unveil the project that we've been working on for several weeks.
During the record fairs we attended, we often heard that some of you still hesitate to buy online because you demand clear information about the condition of the records that you can't see nor touch. We understand that you require as many details as possible about the next piece in your collection.
You are unanimous and ask for a maximum of genuine photos, proper to the item for sale. Our aim is to remain attentive to your needs and to be able to answer you in a qualitative and adapted way. Therefore we are launching a selective program entitled
Mint Seller
.
What exactly is a Mint Seller?
We selected specific criteria and identified shops based on the visual quality of their catalog as well as on their historical performances.
It is not related to the condition of the seller's items.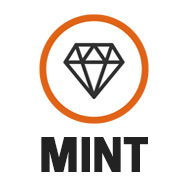 In their catalog, Mint sellers offer at least:
- 100% of genuine photo number 1
- 80% of photo number 2 of the items for sale
- they have excellent performances in terms of fill rate and confirmation & shipping responsiveness.
They have also proven their best practice since they all have 5 stars of customer satisfaction based on their sales history.
Please note: it doesn't mean that all items in these catalogues are Mint. It is important that you still checked the condition of each item.
To become Mint sellers, they had to confirm their commitment to our
guidelines
.
Mint sellers' catalog must include at least fifty references and they must have achieved at least six sales over the last twelve months.
We will remain vigilant with the upholding of the indicators. The list of Mint sellers is likely to evolve, either because of the arrival of new shops, or because of the temporary or permanent removal of shops that would no longer meet with the criteria.
A new signage allows you to identify the Mint shops and the Mint products in the listings pages. You will recognize the Mint sellers and their catalogs with this diamond.

We created new filter buttons. It is now possible to filter the results of your search specifically within, PRO or
. Now, you can also see
shops on sale
.

Mint shops are gathered on a
dedicated page
.
With our Mint program, we offer you maximum transparency. Again, we remind you that you shall always make sure you select an item in a condition that meets your expectations.
An easy and fast access to
Mint stores
on the homepage makes your transactions even more serene, from the time you place your order to the time you receive it.
We hope that you will enjoy this additional guarantee of the quality of our website.
So, what do you think?