Game over! We added the last two pieces on Tuesday, March 26 and we stopped accepting your answers last Sunday.
Thank you all for participating and thank you for your positive feedback. You enjoyed the game and we have been very happy to see that you gave some of your time to look for which albums were hiding behind the mystery covers! We'll do it again soon, promised.
Thunderous applause to our winner who managed to find the 4 albums with only 8 pieces of each!!! That was close because, believe it or not, but two persons found the correct answer that same day! Well done for this very good performance ; the whole team congratulates you. The first won a 50 € coupon available at CDandLP.
Three lucky winners were picked at random from all the rignt answers. Here is a picture of the result. If your username appears, then congratulations ! You won €30 in coupons that you can use at CDandLP.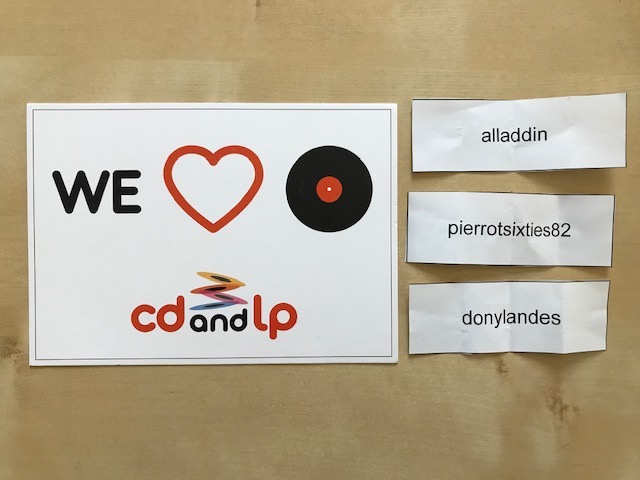 We decided to reward all participants: even if your answer was wrong or incomplete, you will receive a 10% coupon for a future order at CDandLP.
For those who didn't find, here are the covers with the 81 pieces back together. Looks simpler that way, doesn't it? :)
Madonna
,
Like a Virgin
:
Red Hot Chili Peppers
,
Californication
:
The Rolling Stones
,
Sticky Fingers
:
Isaac Hayes
,
Shaft
: