Bruno30
opens up to us and tells us more about his shop specialized in Funk and 80s.
Can you introduce yourself, is this your main activity?
My name is Bruno TRIVÈS, I am a big fan of funk music and a former record shop owner.
How did you end up with such a big record collection?
I have been collecting for 30 years; I built up my collection by digging in the crates here and there.
Give us a story as a seller
A little story, 20 years ago: I had a stall in a record fair located in Montpellier in the south of France and I was a bit disappointed for not having sold much that day. The friend who was with me was like everyone, in a hurry to pack and leave the place but I insisted on staying till the very end, who knows?... A guy came to me and told me he was planning on opening a record shop, so he needed a lot of records. I sold him a complete crate of vinyl records. No need to tell you that he made my day! I was more than happy! Since then, it never happened to me again…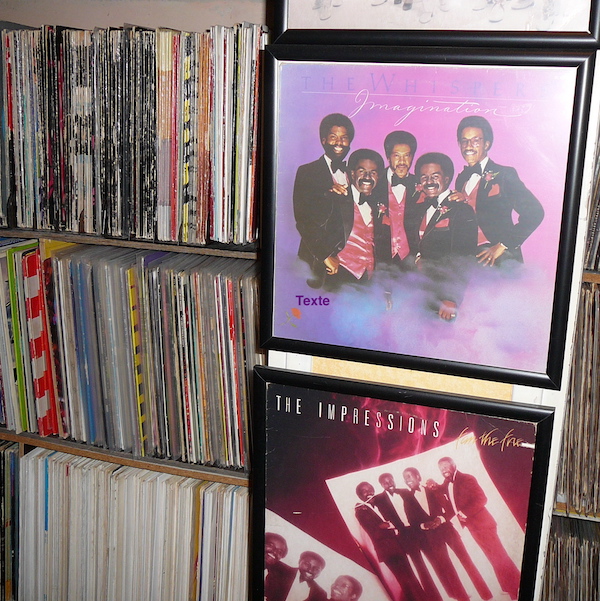 What is the main musical genre in your shop?
It's Funk music and the 80s.
What about you, what's your favorite music genre?
The same!
When did you start selling with CDandLP ?
I've been selling since 2004.
How did you get to know us?
Someone told me about you.
What is it that you like most about CdandLP?
I sell to everywhere in the world.
What was your very first vinyl record?
It was
OTTAWAN D.I.S.C.O
According to you, which record within your inventory is the most bizarre, unusual?
There are too many, I can't tell (LOL)
Give us your 3 favorite titles in your inventory?
- The album by
k.i.d. Fine Time Tonight
in 1982.
- The maxi by Demis Roussos who recorded a funk song called
love got a hold of me
in 1978 US pressing.
- The album by
J.P. Rogers Jr Good taste in love
published in 1982.
What record gives you most pride?
The LP by
Gang's Back
What's your guilty song?
Chez laurette
by Michel Delpech…