Takahisa, a Japanese record dealer tells us about his shop
DARUMAYA
, his life and his musical tastes:
Can you introduce yourself, what is your job in the shop?
My name is Takahisa Hagiwara; I am the founder and manager of the shop. I deal with data, list new items, take pictures of the records, update the inventory, run the webshop, etc…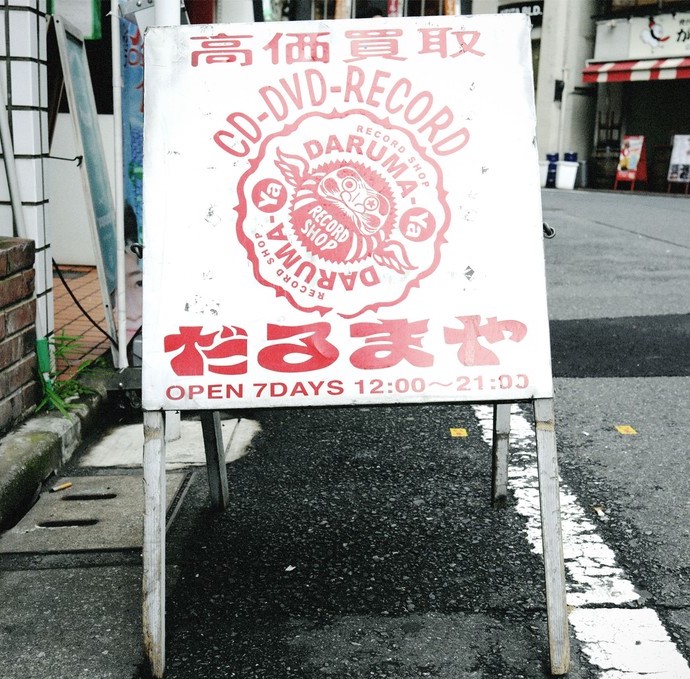 When did you start selling records?
It all started in 1993.
What is your musical background? your musical approach?
I was born and raised in the city of Hamamatsu, Shizuoka's prefecture, where you can find very famous companies like YAMAHA, SUZUKI, KAWAI, ROLAND, TOKAI… very well known for their manufacture of music instruments and equipment.
Give us a story as a seller:
I sold a couple of Jazz records for more than a million yens (approx 9,000 GBP) . They were rare pressings no longer issued.
One of my friends, the guitar player named
Henry McCullough
(who played with the Wings and the Grease Band) performed a live concert inside my shop…
What is the main musical genre in your shop?
I sell every kind of music but I have a wide selection of Jazz music.
What about you, what's your favourite music genre?
Rock, Jazz, Pub Rock, and Jam Band music…
When did you start selling with CDandLP?
Since August 2012.
How did you get to know us?
I knew the CDandLP website and one day they offered be to list my items…
What is it that you like most about us?
The fact that I can reach a clientele from all over the world, particularly from Europe.
What was your very first vinyl record? How did you get it?
Pepper Keibu by
Pink Lady
According to you, which record within your inventory is the most bizarre, unusual?
KENNY DORHAM
Quiet Kenny
Give us your 3 favorite titles in your inventory.
Art Pepper Meets The Rhythm Section
MICKEY JUPP Long Distance Romancer
JAMES HUNTER People Gonna Talk
What record gives you pride? What record would you never ever part with?
ZOOT SIMS ON DUCRETET THOMSON
What's your 'guilty song', he song you love but wouldn't dare to confess...?
It's hard, there are a lot but I would say that it is
Isn't She Lovely de Stevie Wonder