Jean Marc,
a record dealer
and a record fair organizer, tells us more about him.
Can you introduce yourself, is this your main activity?
I've been selling records and accessories for 30 years on record fairs, I've had a shop for 25 years and I've been selling online for 21 years.
How did you manage to get such a great collection?
With time, encounters... and experience.
Give us a story as a seller:
I remember this English lady hairdresser. She was a real record lover. Once she bought a flight ticket only to get to Milan's record fair where she got herself the very first promo copy of the 7 inch by
David Bowie
pressed in Japan, for the amount of 35 000 French Francs... (GBP4,845 / USD6,270) Amazing !
What is the main musical genre in your shop?
French Rap
and
Pop
What about you, what's your favorite music genre?
Industrial Metal
When did you start selling records with CDandLP?
In November 2004
How did you get to know us?
Via Internet
What are the pros of our platform according to you?
Clear information and user friendly interface
What was your very first vinyl record?
The 7inch by
Barry Ryan Eloise
According to you, which record within your inventory is the most bizarre, unusual?
The gold record of Mark Knopfler Sailling to Philadelphia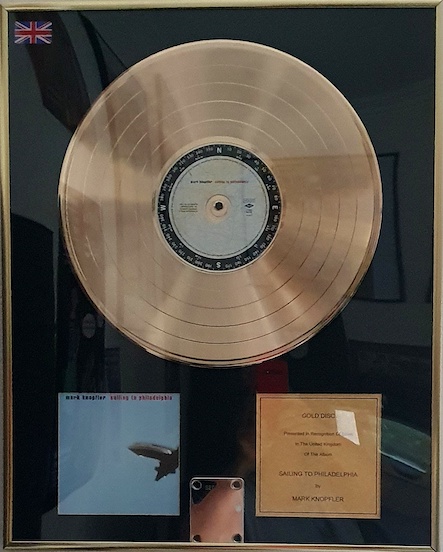 Give us your 3 favorite titles in your inventory.
Familiar to Millions d'Oasis
La Cliqua - La Cliqua
Free - Allright Now
What record gives you pride? What record would you never ever part with?
The gold record of Mark Knopfler Sailling to Philadelphia
What's your 'guilty song' the song you love but wouldn't dare to confess… ?
Charles Aznavour Comme ils disent