What did you think of this game? Funny wasn't it?
And less difficult than the blind test: this time we got our winners!
Easy for us, we picked in our personal collection. We excluded the easiest covers like
Nevermind
but we couldn't resist in offering you
Thriller
, a piece of cake for everyone!
For those who had not found all the results:
A nice imagery cover from
Tommy Stewart
with his famous
Bump and Hustle Music
.
Gwen McCrae
in a magnificent red dress was hiding behind the pieces of the second jigsaw puzzle.
The third cover was quickly discovered.
Thriller Michael Jackson
: an album which has to be in everyone's collection.
The last one may have been the less obvious?
Ray Barretto
with his album
Hard Hands
.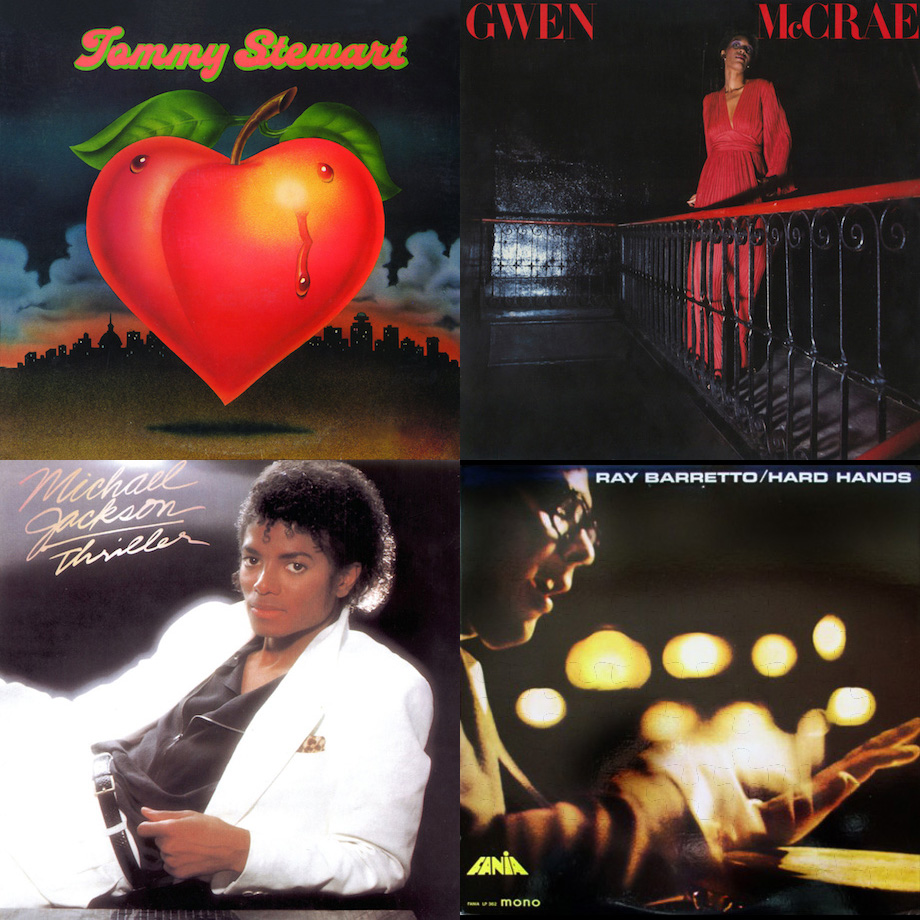 A huge Thank You for your participation and your comments.

Congratulations to our 4 winners and especially the quickest one who replied on Sunday!
We had fun organising these games for our 15th anniversary. Did you have fun too?