Let's discover Cafe-Disc and his love for world music, his stories and favorite songs. Today we share this exclusive interview with you.
Can you introduce yourself, what is your job in the shop?
I have a
shop section on CD&LP
only. First I'm a music fan and then a music collector. At the end of the 80s I began to explore world music through Dutch radio. My first contact I had when I forgot to stop a recording from
John Peel's Music
. There was an african track at the end of the tape, I always heard and then I enjoyed it.
Before the Internet era, even before audio CD appeared, it was difficult to buy this type of music in Germany.
My inventory is too unfamiliar to sell it inside Germany. I like to use CD&LP because it's easy to find for collectors with specific interest all around the globe.
For second hand music, buyers need a good feeling. So I always add 3 pictures and often 2 audio samples. Like walking to the post office with one single CD sold. It takes some time. Therefore I prefer to have a relation to the music I sell.
When did you start selling records?
Some years ago, I realized I needed some space for the old music I had bought suddenly from CD&LP. That was back in 2012. I noticed I had some music that I would never listen again because my interests had changed. I like the idea that somebody far away enjoys my music and is ready to spend some money for it.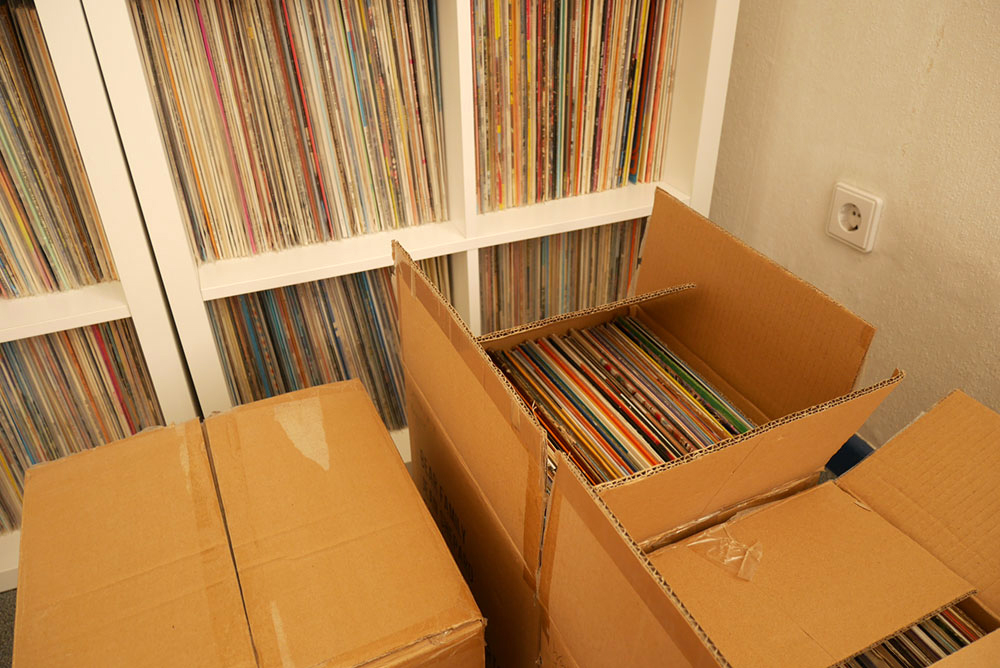 Prices are an interesting issue. You can offer the cheapest price for a supposedly expensive record but it is possible that nobody gets interested in it and the record can remain in its crate for 3 years.
From my view it is difficult to sell Antillian records above 40 Euros. There is sometimes a gap from cheap to fantasy. Some individual
Haitian records
are really sought after, internationally. While other records from the same artist, do not interest anyone. High pricing deprives the record from its musical richness and quality. On the opposite, some other kind of music is sold too cheap on the market compared to the quality and the age of the music.
What about you, what's your favorite music genre?
Some years ago I stopped following other genres. The very last music genres I got interested in, some years ago, was Zouk, Plena from Panama and new Cabo music. It takes so much time to always know what is up-to-date in several music genres. Today I'm into
Haitian music
only. I know a lot of people from Haiti; I've attended parties and have eaten a lot of Haitian food.
Beside new music I also like to explore old vinyl. In vinyl I prefer the 80s and more unknown bands. The recording technique was better back then in the 70s. The 80s had the best analog. The sound of the following 90s became more digital.
Then I also found out old music sounds nicer on good old (second hand) speakers. While new produced music sounds better from newer speakers.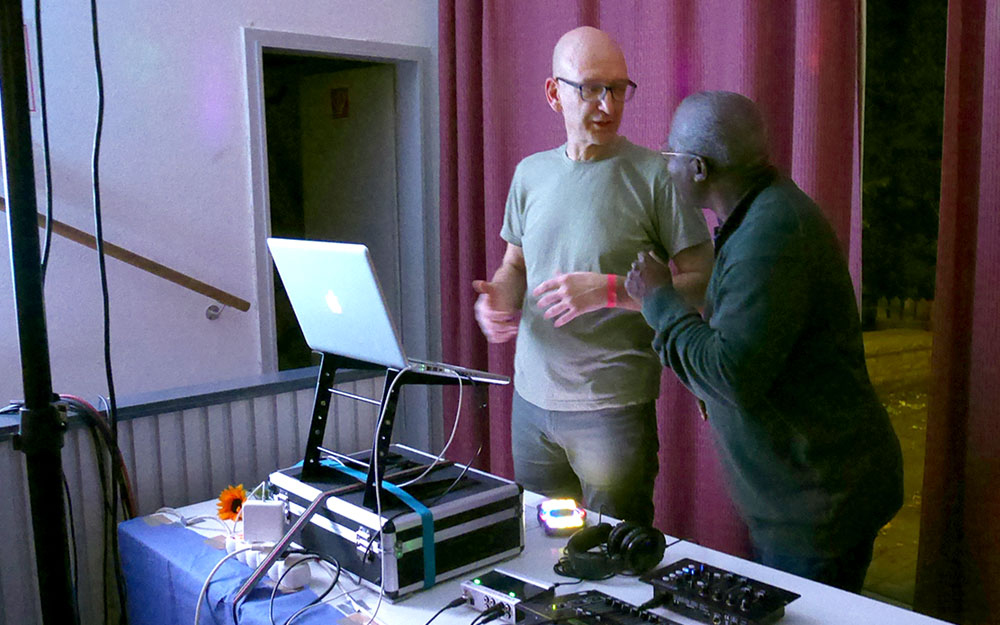 How did you get to know us?
I run a discography website. While searching, I often landed on
CDandLP's pages
. One day I started to buy second hand vinyl records. Some years later I also started to sell my old music.
According to you, which record within your inventory is the most bizarre, unusual?
I don't like those superlatives like killer, monster, hypnotic, cosmic, obscure or bizarre ;-) ... if it is used for a type of
world music genre
. If I don't know a culture or its people, if I don't know the band or the reason for their album, I can't judge them and say, your music is bizarre. That's cultural ignorance.
Unusual is a very good term. If you have heard a lot, you know the difference between usual and unusual music. Besides, some Haitian music experts once taught me what makes an album really "unusual". They have more knowledge about musicians or productions and they are more familiar with the lyrics.
Give us your 3 favorite titles in your inventory.
Favorite is imprecise. I would not sell my favorite music from today.
-For example
El Jeffrey
. I thought that I almost knew everything, but one day I heard a radio feature about him for an upcoming concert in Santiago on a streamed Dominican radio station. I was conquered, waow…, and I started buying all I could get from him. It's a good mixture of orchestra merengue and mambo with romantic melodies performed by a rough little voice.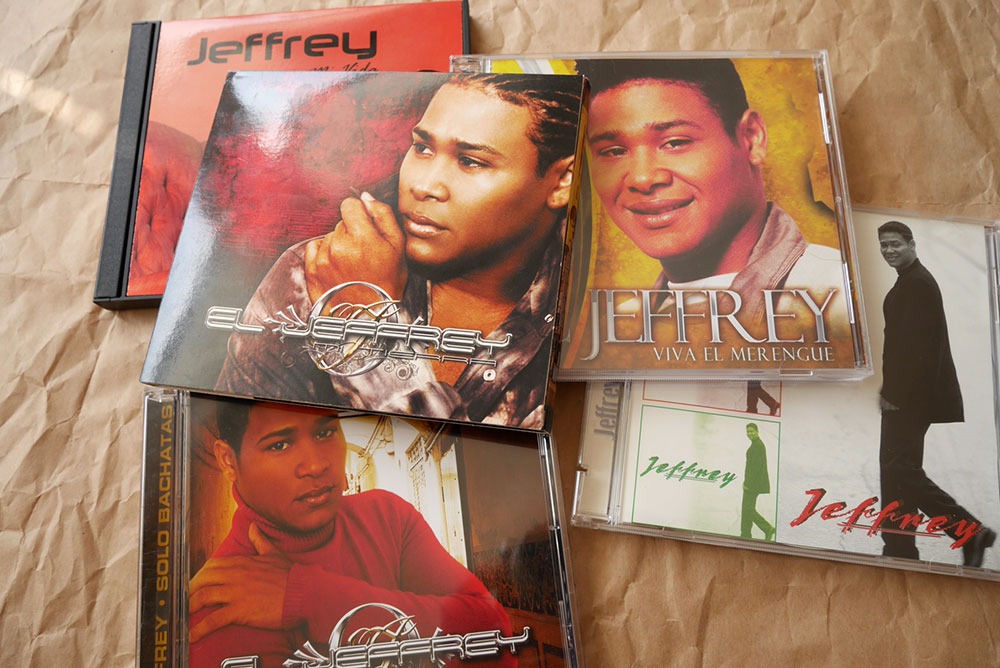 -I remember my first Congolese concert.
Zaïko Langa Langa
was playing in a neighboring town. Before the concert there was a dance show and they aired Reviens hyppau from the album
Jamais sans nous (1992)
. Before the show, the song was on repeat this evening. I knew
Reviens hyppau
and
Videma
from a Belgian radio broadcast called Cadence on Radio 21 what I recorded on cassette. After 6 hours the music came out of my ears.... but they did not stop. It was a turning point for me: I started to feel the beat. Before I had only heard the guitar melody. So this song gives me some good vibes.
-In the early 90s,
Rara Machine
visited Germany. I knew very little about
Haitian music
. At that time, I could not really get into that band. Twenty years after, I read some comments on a Haitian music forum saying that those people liked that band. It gave me the curiosity to listen to that music more carefully. Indeed the album
Break the chain (1991)
is very good. It is unusual, a kind of unique style. Modernly arranged, powerful music based on Rara style, with a little taste of a Zouk production. In the 90s New York was the innovation place for
Haitian music
. Well-known musicians like
Clifford Sylvain
,
Ti Plume
and others created the album, which also contains some famous traditional lyrics. Also Lina with compass rhythm originally from Ti Paris (1970), better known from Beethova Obas (1996). I also had this song from Haitian Jazz'd Fabi (1980) to sell. I read some comments on Facebook from some musicians who played in Rara Machine. They really enjoyed touring Europe in early 90s.
What record gives you pride?
What attracts me is having the music in clean and dynamic sound. I can't say that possessing a vinyl record gives me pride. I'm happy when I find some music I'm able to enjoy. But I'm proud when people with knowledge have similar musical taste.
What record would you never ever part with?
I will always keep the first album from
Extra Musica Les Nouveaux Missiles (1995)
. I heard some songs on the Belgian radio Cadence. They sounded fresh and new, I really liked them. It took me very long until I found that album in an Afro shop in Geneva. It is my favorite album from Extra Musica. I like the atmospheric keyboard they use in the background, and it is a little less pumping beat (N'dombolo) than the albums they made afterwards.