Klassiklabel
specialized in classical music replies to our exclusive interview this month. Find out more about him and his passion for music in general.
Can you introduce yourself? Is this your main activity?
I am Arnaud, a salesman for a big company.
How did you end up with such a big record collection?
Most of my records come from two private collections, my uncle's and my father's collections and some batches that I bought here and there. In total I've got around 50 000 records but I've lost count!!! Little by little, I intend to sell half of this collection through my e-shop Klassiklabel.
Can you tell us a funny anecdote?
One day, a Japanese customer bought a record from my shop for €1000. It was a Chopin Recital by Marie-Thérèse Fourneaux, by Orphée label. He said he had no spending limit for that kind of record.
What is the main musical genre in your inventory?
Classical music
of course!
What about you, what's your favorite music genre?
Classical music! But I do appreciate some
jazz
pressings.
How long have you been selling with CDandLP?
Since November 2015.
How did you get to know us?
Browsing the Internet
What are the pros of our platform according to you?
Like other platforms, CDandLP reaches the whole world; I sell to many different countries.
At first the one way system of giving a feedback to the seller only seemed a bit odd but you get used to it and it forces us sellers to improve and tend towards perfection.
What was your very first vinyl record?
A record from
the Beatles
if I remember correctly.
According to you, which record within your inventory is the most bizarre, unusual?
I've got a very unusual
record by a GP (Dr Siboulet)
about venereal diseases with drawings and explanations…
Give us some of your favorite titles in your inventory.
Japanese pressings such as
Philips Beethoven Oistrakh Oborine with Kreutzer's sonate
, otherwise the Denons…
What record gives you pride? What record would you never ever part with ?
The HMV mono EH 29 12301 with Ruggiero Ricci when he was young on Face A and on Face B, Josef Hassid, the best violinist ever, according to me. Really, you should listen to the Hebraic version of Achron...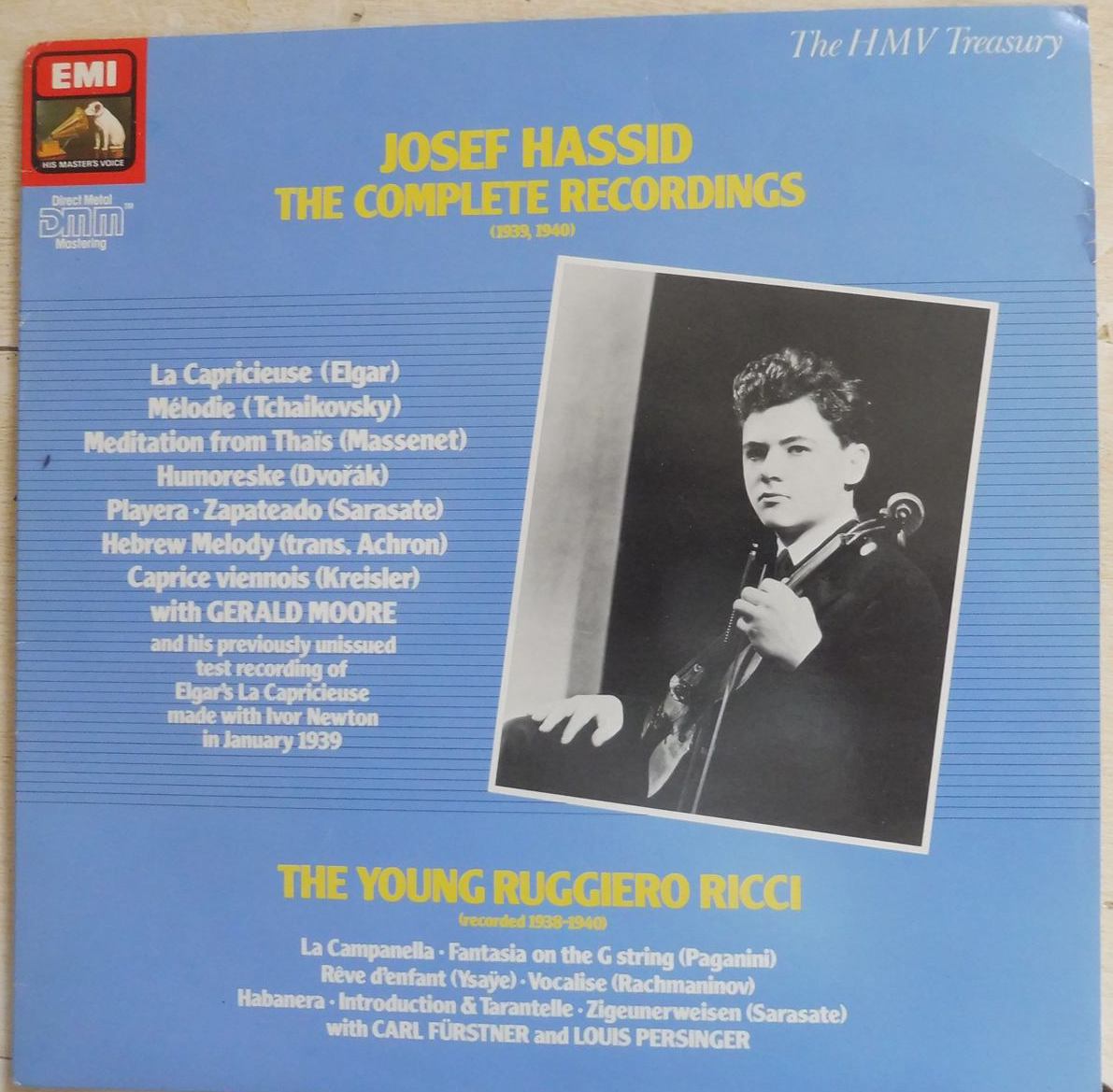 What's your guilty song, the song you love but wouldn't dare to confess… ?
Michelle by The Beatles
!!!