Can you introduce yourself—what do you do?
My name is Keita Yamashita, I am the project manager for REVINYL, a Japanese record collectors and vinyl lovers' app. I don't own 10,000 records, but I consider myself indeed a collector.
How did you end up with your record collection ?
I started collecting back in my teens and have accumulated a collection slowly. In high school,I was always digging in the "100yen" bins. (cheap bins) I did that in college, and I still do that now.
Give us a special anecdote as a collector/seller/music lover (a gem that you sold, an artist who've you met, or another story...)
This is not really a special story, but when I see my favorite records,I tend to buy them—even though I already own them—over 20 copies of Mariya Takeuchi's
Variety
are stowed away in my home.
What is the main musical genre in your inventory? Or : what's your favorite music genre?
Soul/funk
,
R&B
,
hip hop
, and
wamono
(old-school Japanese pop and folk music) make up most of my collection. These days, I only buy music I can really take time and enjoy listening to, mainly on LPs. I wanted to be a DJ (since I wasn't popular with girls…) so I started collecting records. So I have more singles.
How long have you known CDandLP?
I already knew about it when I was in college. Back then I would find the same record that was sold for 23,000yen for only a dollar outside of Japan… So, I was hardly buying records in Japan.
How did you get to know us?
When I went to NY for a record buying trip, I vaguely remember, but it was the shop clerk that told me about CdandLP.
What are the pros of our platform according to you?
It is wonderful that CdandLP has so many highly trusted sellers so that customers can shop with ease.
What was your very first vinyl record? How did you get it ?
It was a single from
Slipknot
. I wanted to be a DJ, so I bought it along with the turntable. I asked the shop clerk to recommend me a "killer tune" that would nail the hearts of girls… they totally fooled me.
According to you, which record within your inventory is the most bizarre, unusual?
When I was only digging for Raregrooves, I was on eBay in a deadly bidding-battle up against collectors from around the world, and I managed to grab this one. It is a single:
Soulful Proclamation by Messengers Inc
. I am so scared to even drop a needle on it, so I hardly ever listen to it !
Give us your 3 favorite titles in your inventory.
It's Your World
by Gil Scott-Heron
Help Us Spread The Message
Help Us Spread The Message by Mighty Ryeders
Variety
by Mariya Takeuchi
What record gives you pride ? What record would you never ever part with ?
Variety
by Mariya Takeuchi. I have listened to a lot of music, but this is the one that I could listen to throughout my life….
What's your 'guilty song', the song you love but wouldn't dare to confess… ?
I believe all songs that make it out there are masterpieces !
*Although I may feel a little embarrassed when I hear some Japanese anime theme songs….
Upon this connection between CDandLP and REVINYL, do you have a comment ?

REVINYL is a place where lots of Japanese heavy collectors gather.
I want to thank CDandLP for joining our app, it has been a fun process getting to know the staff and getting to showcase their Mint Sellers' inventory in our app. Let's continue to broaden the circle of record love around the world ! Please check out the REVINYL app, we hope you enjoy it !
Thank you!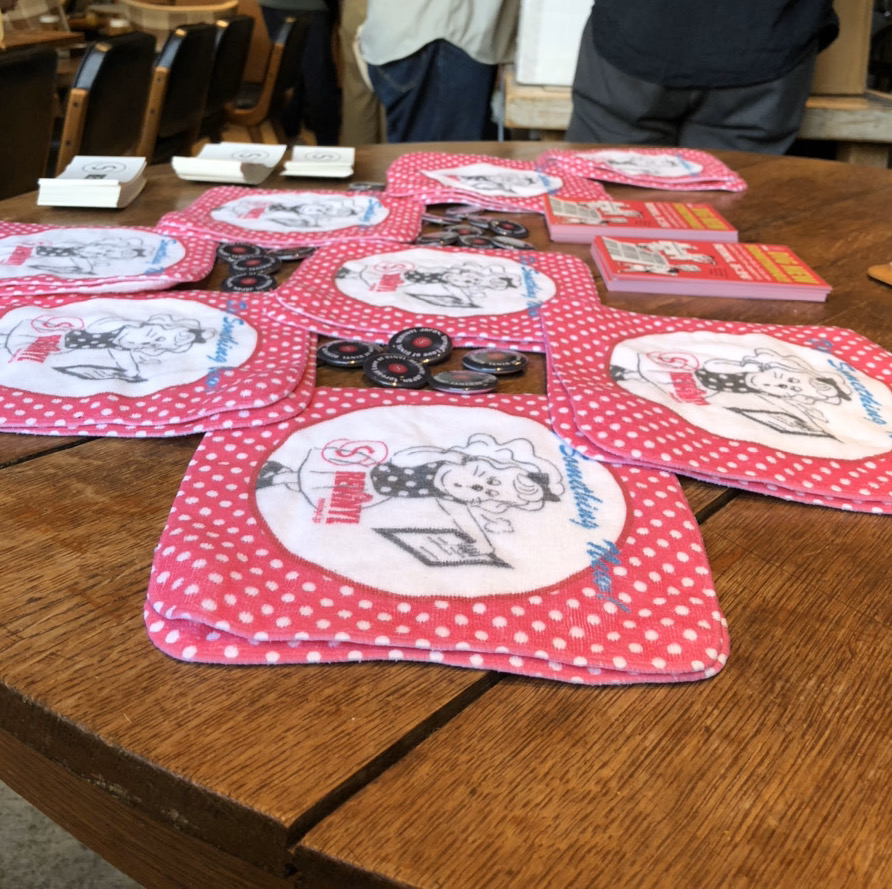 How did you manage to get the funds to work on the app?
It realized because I had the support of my company who combines innovative ideas with passion.
How many people work on it?
It's a 3 people team including me.
We work at a very ordinary-looking office.