Pycvinyl
, located at the border of France and Switzerland, tells us about his former job as a record shop owner, and his passion for photography.
Can you introduce yourself, is this your main activity?
I am Pierre-Yves, French speaking Swiss, a big fan of music and photography (find me on Flickr under the username "Pyc Assaut" ) I have been searching, listing and selling LPs and CDs for 30 years now.
How did you end up with such a big record collection?
In the 1980s, at the time CD format appeared on the market most of my friends started to switch from LPs to digital media and that's when I started to buy their collection of records and at the beginning of the 1990s, I also had the opportunity to buy 10,000 records from a DJ who was moving abroad. There were all music genres, I listened to all records, one after another and sorted them all. Ever since, I've been visiting Swiss record fairs and flea markets in order to increase my collection and for the pleasure of digging.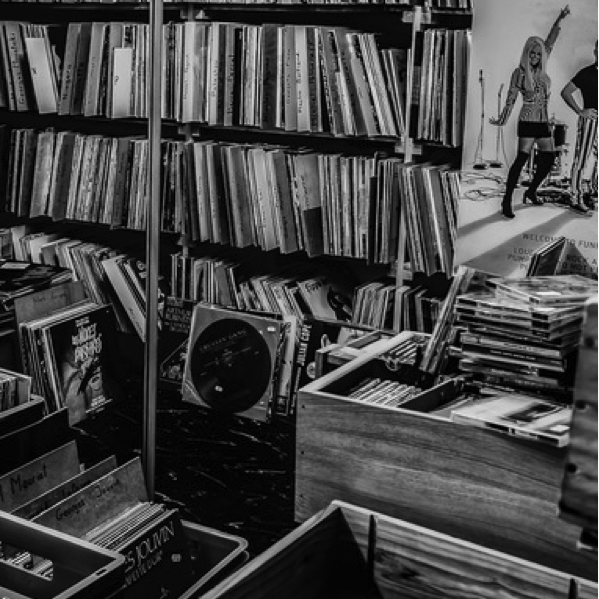 Give us a story as a seller




Several years ago, I had installed a little scenery in my window shop with an ancient dollhouse. One day, a customer entered the shop to buy it and asked me if I could contact him if I could find the furniture or the dolls to go with the dollhouse. That's when he hold me his contact details on a card that I realized he was
Boy George
.



What about you, what's your favorite music genre?
Because of my constant research for music and my listening to all my large collection, I now have eclectic tastes, but I must say that I have a preference for feminine vocal harmonies (
Laura Veirs
,
Nico et le Velvet Underground
,
Kate Wolf
,
Gillian Welch
, etc... )
When did you start selling with CDandLP ? How did you get to know us?
I started selling in 2007, how time flies! It was another seller on the platform who had recommended me the website (
Vinylazur
).




What is it that you like most about CdandLP?
I only sell via CDandLP and I have always been satisfied with it. I like the fact that it is available in French language but that is has a worldwide clientele. The main pros are the security and the simplicity of transactions.




What was your first vinyl record?
Never Mind the Bollocks
by the Sex Pistol and
Powerrage
by AC/DC in 1978. That was my first purchase with my pocket money.
I still have them. But even before that, as a child, I had already caught the music bug, thanks to the record shop owner in my little town who used to hand out some promotional issues for free to some of the kids in the neighborhood… 


According to you, which record within your inventory is the most bizarre, unusual?
Nick Garrie - The nightmare of J.B Stanislas
( Disc Az 1968 ) and its 7 inch « Please » that a friend of my father's offered me once. He had hit it off with Nick at that time.
What's your guilty song?
Françoise Hardy : Duck's Blues
. I don't necessarily enjoy the lyrics so much but I've always fallen for her voice:-)