Ben, from
Tokyomusic
shop, tells us why he chose to become an online record dealer.
Can you introduce yourself, what is your job in the shop?
My name is Ben, I'm from the UK but have lived in Japan for 26 years. I started Tokyo Music in 1994 and I am in charge of buying new stock and replying to e-mails.
When did you start selling records?
I've been a collector since the 1980s and so I was buying records before I ever started selling them. While I was looking for items for my own collection, I started finding rare items by other artists which I used to trade for items I wanted. Slowly, a part time hobby became a full time business.
Give us a story as a seller (a gem that you sold, an artist who you met,
or another anecdote)
We sometimes have famous musicians buying items in our store. The highlight was when I received an e-mail from
David Bowie
's management in New York to say that the great man himself had seen our listing for a David Bowie 1973 Japanese tour promotional kit and he wanted to buy it. We had planned to auction it, but of course couldn't say no to Mr Bowie !
Also, a few years ago I also got a call from a Japanese record company. They were releasing a set of card sleeve "mini LP style" CDs by
Hanoi Rocks
, who are my favorite band, and they had heard from the fan club that I had many Hanoi Rocks records. The company had announced the CD release date, but did not have the original vinyl LPs that they needed to make the artwork for the new CD releases. So the record company ordered 6 Japanese LPs from me – maybe the first time a record company needed to buy back their own records!
What is the main musical genre in your shop?
I started listening to music in the UK in the late 1970s and so we started out with bands I have known or heard about since then, especially rock and metal, new romantic, pop, new wave and punk and on through to Britpop and beyond. But of course now we also have a lot of earlier releases too, and all the greats like Rolling Stones, Led Zeppelin, Pink Floyd and The Beatles. In addition I really like memorabillia so we sell original promotional posters, Japanese tour books, flyers and more plus obscure formats like laserdiscs and cassettes. In fact, we buy anything that might be of interest to collectors and music fans.
What about you, what's your favorite music genre?
I'm a huge fan of guitar based rock 'n' roll and also 1980s glam rock – bands like
New York Dolls
,
Hanoi Rocks
,
Iggy & The Stooges
and
The Dogs D'Amour
.
But these days I listen to all kinds of music, whatever is nearest the CD player is fine …….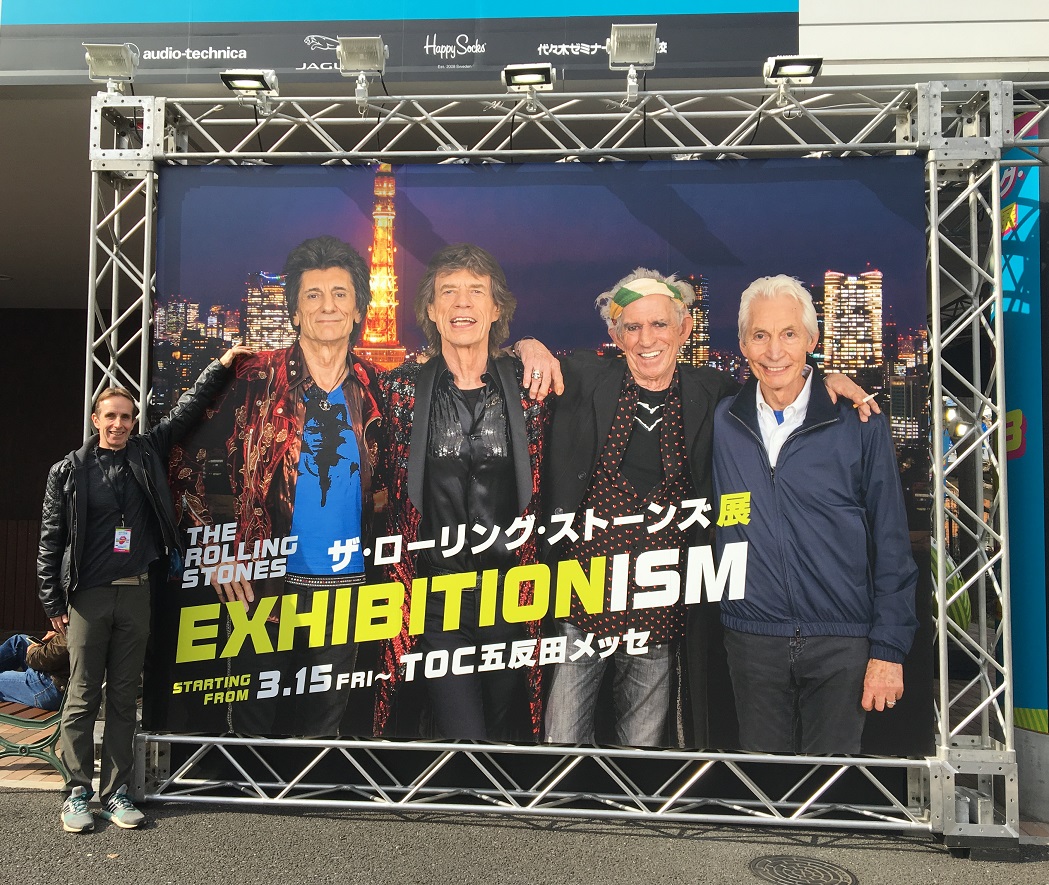 How long have you been selling with CDandLP?
We've been listing on CDandLP since 2005. One of my customers recommended their website to me so I signed up. I like that it is very easy to list items, it is free to all 28000 different items we have in stock and it's very simple and quick to process orders. And of course the staff are always very friendly and helpful (I hope they are reading !)
What was your very first vinyl record? How did you get it ?
My first LP was
Prince Charming by Adam And The Ants
, which I bought at my middle school fair. I think it cost about 5p.
Give us your 3 favorite titles in your inventory.
It's almost impossible to choose favourites – but we have several different issues of a magnificent album by the
Manic Street Preachers
called « The Holy Bible ». This has been my favourite album since it was released in 1994, even though it is very , very dark and bleak and generally miserable. It's so powerful and almost unique. In those days the Manics were totally different to the much more radio-friendly band they are now.
What record would you never ever part with ?
After buying and selling for so long, I learned that if this is your work you cannot get too attached to items. When I moved to Japan in 1993 I had to sell all my collection to help pay for the trip, and I have always regretted this. There wasn't anything very rare, but everything had some meaning to me – and many items were signed by the artists after meeting them after concerts. In the days before internet, you had to really search hard to find items and it was very exciting to get new items for the collection. These days, if you miss something one day, it probably won't be long before you get another chance to buy so it's less of a challenge to complete the collection.
What's your 'guilty song', the song you love but wouldn't dare to
confess… ?
Because CDandLP is a French company I would probably choose
Joe Le Taxi
by Vanessa Paradis. It was a big hit so it's not really a confession, but in those days I was a real hard rocker with long hair, leather jacket and cowboy boots so my friends were all a bit surprised when I bought a pop single !