Panos from
Valsevnik2
in Greece, former owner of two record shops tells us more about him.
Can you introduce yourself, is this your main activity?
I do my business alone from home. I have many customers in Greece and abroad. I also have suppliers, distributors and collaborate with some shops in Athens; we help each other. I write, read and speak English, Italian, Romanian languages and little bit of Spanish & Russian. I have been to New York and California to buy records for 7 weeks, back in 1991. I have been to almost all of Europe, North Africa and Russia. I have guitars and harmonicas as I play occasionally.
How did you end up with such a big record collection ?
I used to run a shop from 1982 to 2008 when I sold the business. The first shop was called 'Happy Sad Records', and the second 'Vinylust Records".
I used to also manage my own label (Vinylust Records) and paid for recordings and press releases for 2 Greek groups:
Nightstalker - Ritual
&
Rockin' Bones - On fire
.
Give us a story as a seller:
I have met many artists personally as my shop, in the center of Athens, was in a very strategic place near a hotel and a live club, where many artists were staying or playing. So when they were walking by my shop, since my shop was always open, even when other shops were closed, when they would listen to the music from inside my shop, and see the rare posters on the walls, they would enter, buy records and tell me stories.
Some of these artists were
Iggy Pop
(I have rare autographed records from him with art work on sleeves, selling high, like this), Danzing,
Sky Saxon
(one month with me, back in 2003 ),
MC 5
,
Hawkwind
,
Nikki Sudden
,
Nick Gravenites
,
John Cippolina
,
Electric Prunes
,
? & the Mysterians
,
Sepultura
,
Radio Birdman
(I have tatooed my arm with their symbol, when I was young) and more.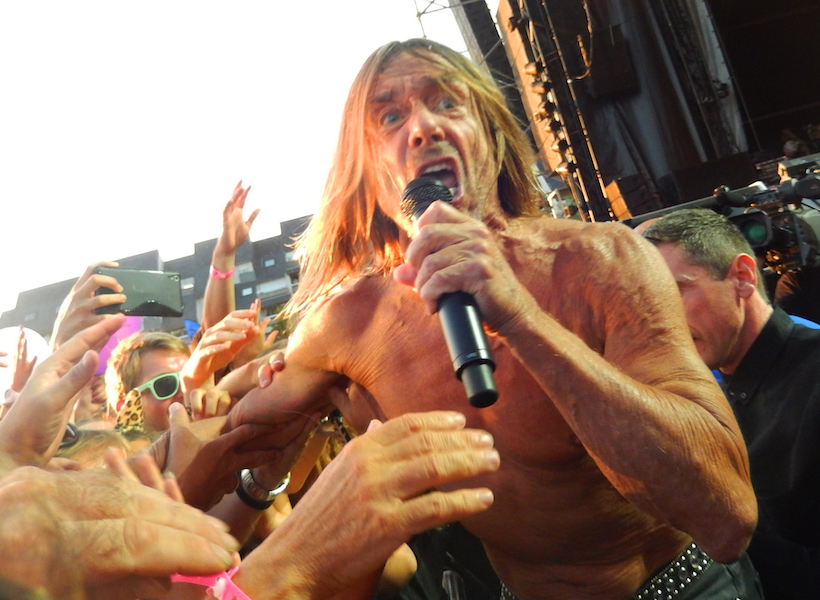 What is the main musical genre in your shop?
Rock music
What about you, what's your favorite music genre?
My favorite Artist is
Jimi Hendrix
for the reason that is the only artist who plays the same song but every time he plays it live is partly changed and improvised. It's like when I have asked a passionate cook about recipe and he has answered me 'there is no one'. 'Each time I try something a little different'. My favorite genre is psychedelic and blues. The combination of these two is the best for me.
If I want to listen to something, I buy it, whatever the pressing, if the price and condition is according to honesty.
How did you get to know us?
I have found out about this site, by myself, by searching for different platforms.
What is it that you like most about CdandLP?
Even my business has to do with collectors, I think your platform has the positive point of being more easy to use for both sellers and buyers, and neither sellers nor buyers have to be detectives to find out the smallest detail on a specific release .I like enjoying music, that is first for me. Also on your platform can be listed and sold not only vinyl records but also music paraphernalia, etc.
What was your very first vinyl record?
I bought my first record (
Shadows - Greatest Hits
) when in England at the age of 14, first time there, visiting my uncle, and preparing for university studies (Medicine for 2 years and quit), which were never completed as my passion was and still is music.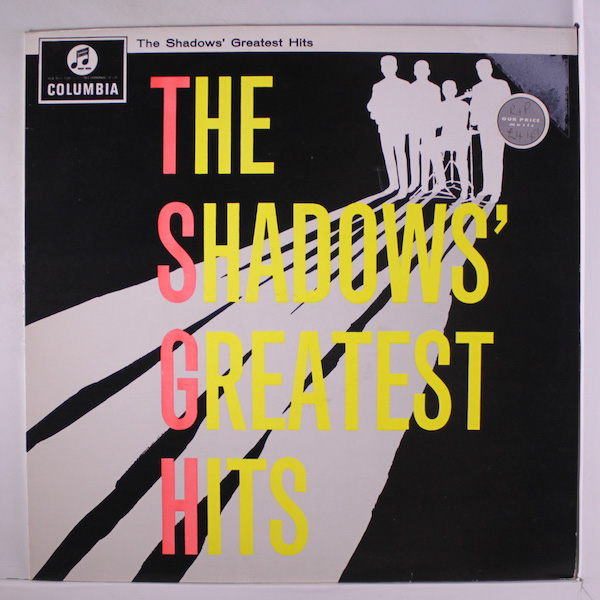 According to you, which record within your inventory is the most bizarre, unusual?
The Rarest item I have now, in relation with my business, is the
Who/Grateful Dead 60's original poster
which sells for about 2500 $ in EXC /NM condition.
When did you start selling with CDandLP?
I started selling on cdandlp.com about 1 year and a half ago.
Give us your 2 favorite titles in your inventory.
My list up to now, on cdandlp.com has a very rare
Yardbirds 1966 first E.P. japan original press
, red vinyl & lyrics insert , and a very nice LP and hard to find
Rodriguez Sixto - cold fact
.