LAMJALIL
tells us about him from Casablanca, Marocco.
Can you introduce yourself, is this your main activity?
Hi my name is Abdeljalil, I live in Casablanca, Morocco. Selling records isn't my main activiy. I am a salesperson in a big private company.
How did you end up with such a big record collection?
It is my dad who introduced me to vinyl records, when I was still young, around 7 or 8 years old. He had a turntable and used to bring vinyl records back home. There were records by Johnny Halliday, Claude François, the Rolling Stones, some famous and international artists, and in the middle there were some records by
Vigon
. At that time, I was certain that he was an American singer, it is later that I realized that he was a Moroccan singer. My father was fond of oriental music, he loved Oum Kaltoum… Ever since, I was a music amateur. I am myself a musician. Not a professional one but I sometimes play the guitar, the luth, at private concerts with some artists friends of mine.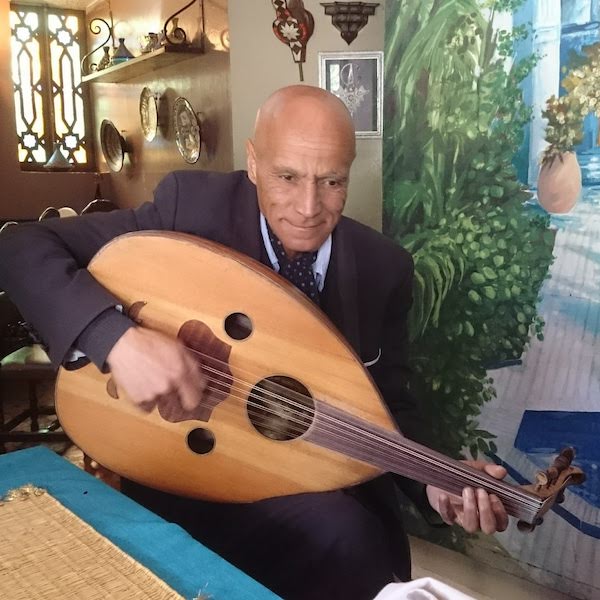 How's the market for vinyle in Casablanca now?
Back then, when I was little, there were several record shops in Casablanca. The first one had opened next to the Verdun theatre. But now, only one remains (see picture below). The other ones now sell CDs or shut down. You can still find second-hand vinyl records in flea markets or tiny shops for collectors, but less and less people here in Marocco listen to vinyl records. However, some foreigners come from abroad to look for some original versions of Moroccan records which become very difficult to find.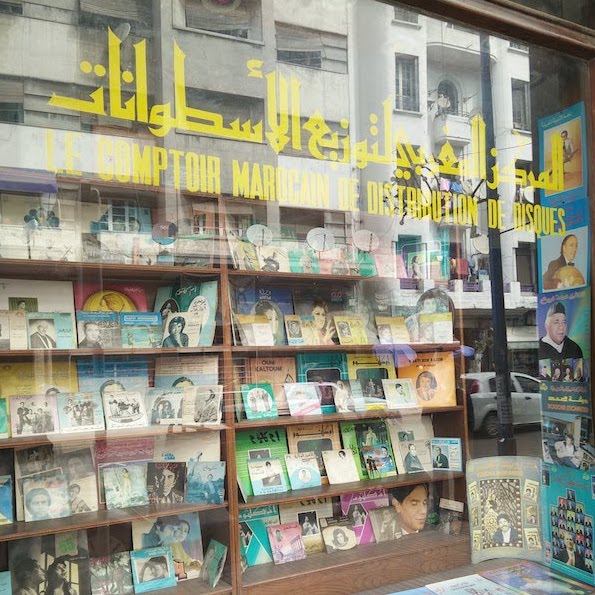 What's the main genre of your inventory?
Mostly French pop from the 60s.
Tell us about French music in Morocco nowadays?
Since the 80s, the young Moroccan generation have abandonned French music, except for Rap music that they like a lot.
Is there a Moroccan musician that you would like to introduce to us?
Without hesitation, I give you
Vigon
! He sang with Johnny Halliday, Claude François… beautiful voice indeed.
When did you start selling with CDandLP ? How did you get to know us?
I started in 2015. I had a friend who used to sell on the internet, books and other things… I didn't have enough room to store all my records so I started to look for a way to sell my vinyls through the web. First, I found a marketplace that wasn't available in French language, so it was not easy for me to list. And then I found you !
What is it that you like most about CdandLP?
It is a human sized marketplace, I have contact with all the members of the team.
There is a great assistance to sellers. If you have a question, there is always an answer. The link to CDandLP is on my phone all the time, so that I can check my orders 24/7! I like the technical updates and new features, they are always interesting and the page is never down, unlike other platforms. I mostly sell to foreign countries, Japan, Middle East, Saoudi Arabia, Barthein, France, Italy… everywhere !
What was your first vinyl record?
My first vinyl record was without surprise one by Vigon «
un petit ange noir
(A little black angel) ».
What are the 2 favourite records of your inventory?
Lemchaheb
, un groupe marocain que j'adore.
Nass El Ghiwane
.
What's your guilty song?
Abd El Halim Hafez - Zai Elhawa
Tell us more about Moroccan music…do you have a favourite kind of music?
I love traditional «gnawi» music, it's a mystical, trance music, with lots of rituals, very entertaining and captivating.
The 3 instruments to play gnawi music are: the
guembri
: a variation of a 2 or 3 strings lute; the
qraqeb (or «karkbous»)
: metalic castanets; and the
tbal
: drum.