While browsing CDandLP's pages, you have probably noticed something, haven't you?
You got it right, we made some changes on our homepage!

Will you manage to spot the differences?
Here are the main changes and improvements that our IT department has added to our homepage.
They show on the front page but also on most of our pages.
1 - A more efficient and user friendly
search engine
that helps you narrow your search as soon as you click once on the magnifying glass.
Indeed, for your convenience, we have separated the search field and the formats. A time saver for your research. Remember that you can always fill in your
wish list
to be notified as soon as a seller lists the record you've been looking for.

2 - A clean-cut
logo
. Why lumbering it with unnecessary details ?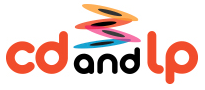 3 - A user friendly
permanent strip
, at the top of all our pages.
You quickly access
featured items
,
featured sellers
,
recently added items
,
good deals
and the selection of our
Mint sellers
. These features remain permanently displayed on all pages of our site, for your convenience.

4 - A simplified access to our
Categories
, still at the left of the pages.
Categories and sub-categories automatically show and disappear when you move your mouse on the menu, leaving enough room for the page content. All categories are visible.

5 - A
banner
with a clearer message about what we do on the marketplace.
Since 2002, our aim has been and will remain to offer you the widest range of records and CDs in your favorite music style...

6 - A larger and more modern
display
.
Previously we had worked on the display speed for photos, now we have decided to impress you and widen your vision by showing you the best of our shops... Our pages take more room on your screen, for your pleasure of browsing and digging.
You will argue that we only listed
6
changes! Well, it is now your turn to find out the seventh!
Easy if you scroll down, but hush... we didn't say a word…
You can imagine that we're not going to stop here. There is more to come: item pages with simpler and clearer content, and again a focus on pictures.
As always, we listen to you!