Here is a very useful short glossary about record collectors' vocabulary. It will come in handy when you are lost in technical terms!LP (Long Play)
Diameter: 12 in (30cm) or 10 in (25cm)
Speed: 33 1/3 RPM
Capacity: up to 30 minutes per side.
Maxi Single
Diameter: 12 in (30cm)
Speed: 45 RPM
Capacity: 3 or 4 tracks on the A-side, with an additional 2 or 3 tracks on the B-side.
10-inch LP
Diameter: 10 in (25cm)
Speed: 33 1/3 RPM
Capacity: up to 30 minutes per side.
3 minute Single
Diameter: 10 in (25cm)
Speed: 78 RPM
SP (Short Play)
Diameter: 7 in (17,5 cm)
Speed: 45 RPM
Capacity: 1 song per side. 10-15 minutes
EP (Extended Play)
Diameter: 7 in (17,5 cm)
Speed: 45 RPM
Capacity: 2 songs per side.
Mini LP
Less common format
Diameter: 7 in (17,5 cm)
Speed: 33 RPM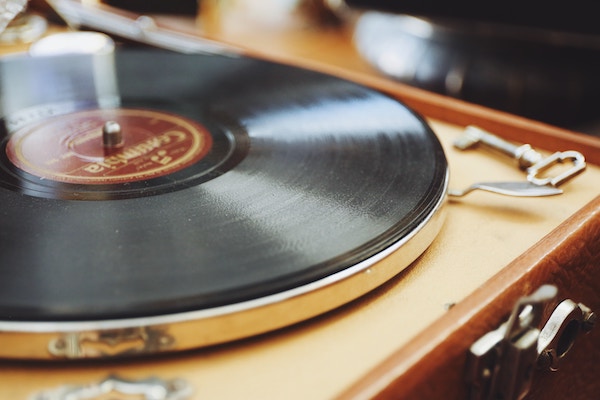 CD
CD, abbreviation of Compact Disc, is an optical disc, which makes it possible to store digital information. It was developed and distributed by Sony and Philips in 1979. The goal at the time was to improve musical quality by removing the mechanical distortions due to the needle touching the grooves of the vinyl record. This medium, less vulnerable to dust from static electricity, also allowed a longer time of listening compared to LP. Its weight and small size made it easier to handle and store. The bass and treble frequencies can go from 20 Hz to 22 kHz. Unlike a vinyl, it is also easier to switch from one song to another and accelerated playback of a track is possible.
Cassette
Audiocassette is a medium that Philips started to market in 1963. It contains a system of two spools between which a magnetic tape is passed and wound. It allows listening and recording. It can be integrated into a tape recorder, a radio cassette or a car dashboard radio.
Booklets
They come with discs or records and contain lyrics and/or credits and acknowledgments.
Bootleg Recording
An audio recording of a performance (usually a concert) that was not officially released by the artist or the distributor.
Box sets
They contain 2 or more records or discs and also posters, booklets or videos mostly for promotion.
Collector's item
Item released in a limited quantity.
Colored Vinyl
A colored vinyl is a record which color is different from the traditional black color.
The record can be of several colors and have a marbled effect.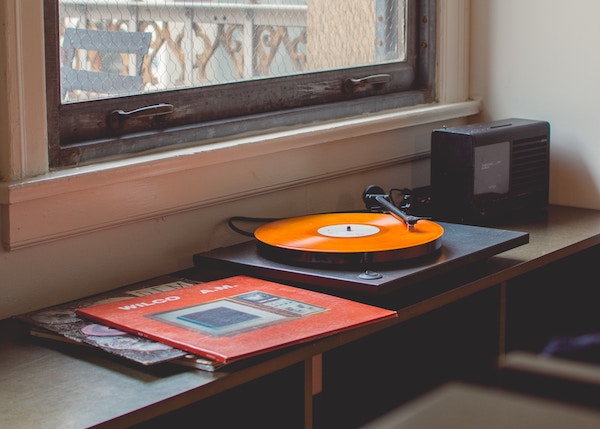 Die-Cut cover
A very elaborate and beautifully designed record cover, generally nicely shaped on the front to show the record or the inner sleeve.
Digipak
A packaging style used for CD singles and special editions of CD albums. It typically consists of a gatefold (book-style) paperboard or card stock outer binding, with one or more plastic trays capable of holding a CD attached to the inside.
DVD-A
Stands for DVD-Audio and is a digital format of a much higher audio quality than most video DVDs containing concert films of music videos.
Gatefold Sleeve
A sleeve with a book style format.
Gold Record
An artist can be rewarded with a gold, platinum or diamond record which is a certification, validating that a music recording has shipped, sold, or streamed a certain number of units. Criteria to obtain the award vary, depending upon the population of the nation where the recording is released. They also depend on the music media is was recorded on (videos, albums, singles, or downloads).
Laserdisc (LD)
It was the first commercial optical disc storage medium, a home video format sized 12 in (30 cm). It never managed to replace VHS videotapes and its technology was the foundation for DVDs.
Label
Circular sticker in the center of the vinyl record.
Obi
Japanese records have the distinctive characteristic of being sold with an « obi » (also referred to as a 'belly-band') which is a strip of paper looped around the cover, giving information about the artist, the band and their past or records to come, generally on the left of the cover.
Picture disc
Mostly for collectors. It shows images on its playing surface, rather than being of plain black or colored vinyl.
P.O.S
A point of sale display (P.O.S.) is a form of promotion including shelf edging, dummy packs, posters and banners. They are provided by record companies to record shops.
Pressing
Indicates which country the record was manufactured and if it is an original copy or a reissue.
Press kit
A pre-packaged set of promotional materials like pictures, presentation of the artist which is distributed to members of the media for promotional use. Does not necessarily contain music.
Promotional recording (promo)
Distributed for free, in order to promote a record that will be soon be for sale.
It is usually sent to radios, DJs, journalists, before the release of the album, in the hope of better exposure and public stimulation. Cover is plain, without the artwork that will appear on the commercial version. Usually marked with « Licensed for promotional use only. Sale is prohibited ». However it is not illegal to sell promotional recordings. Because promotional recordings are produced in small quantities, they are considered valuable collector's items.
Shaped-disc
A record which has been cut in a specific shape that isn't round.
Sticker
Glued on the front cover, it usually serves for commercial purpose.
Test pressing
It usually comes with 'test pressing' written on the label, the catalogue number, artist and recording time or date. It is the first vinyl record manufactured at the factory, produced in small quantities (under five copies) to evaluate the quality of the record before starting mass production. Highly sought after by collectors.
Video Compact Disc (VCD)
Also known as Compact Disc digital video.
It is a home video format widely adopted in the United States and Southeast Asia.
It was progressively replaced by DVD.
White label
Vinyl record with plain white labels (without colored artwork found on regular pressings).
They are distributed as demos to music distributors, radio stations and DJs in order to test crowd response in dance clubs and assess consumer opinion, before mass production.
Some white labels are issued to hide artist identity so that DJs would not have pre-conceived notions about the music just by seeing who the artist is. They are generally never distributed to the public.